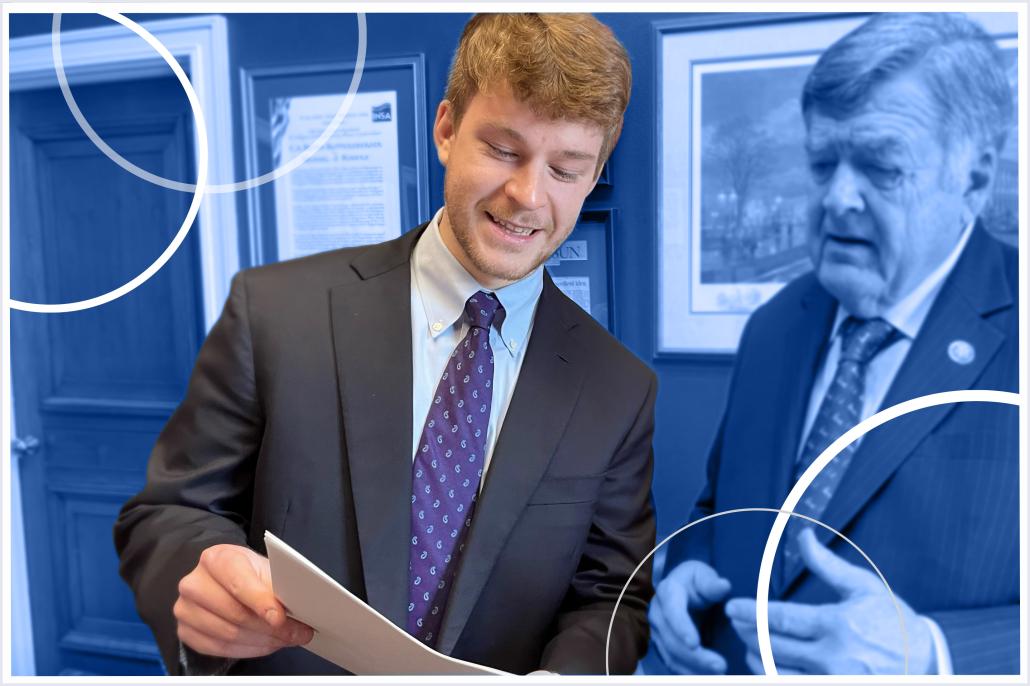 Louis Burns came to Johns Hopkins University in 2018 to pursue a degree in international relations because of the school's proximity to where he wanted to work: the nation's capital.
He got his wish, but not exactly as he envisioned.
The Columbus, Ohio, native started his first Washington, D.C. internship on Capitol Hill on Feb. 1, 2021, less than a month after the Jan. 6 attack on Congress.
"It was a strange first day," said Burns, who parlayed his internship into a full-time job as a legislative correspondent for U.S. Rep. Dutch Ruppersberger (D, Md.). "There were fences all around the Capitol complex, and you had to show your ID coming out of the [Capitol] train station."
To read the full profile, visit here.
ABOUT CHANGEMAKERS
The Johns Hopkins Changemakers Profile is a monthly feature spotlighting the impact of Johns Hopkins alumni in positions of influence in Washington, D.C. policymaking circles.