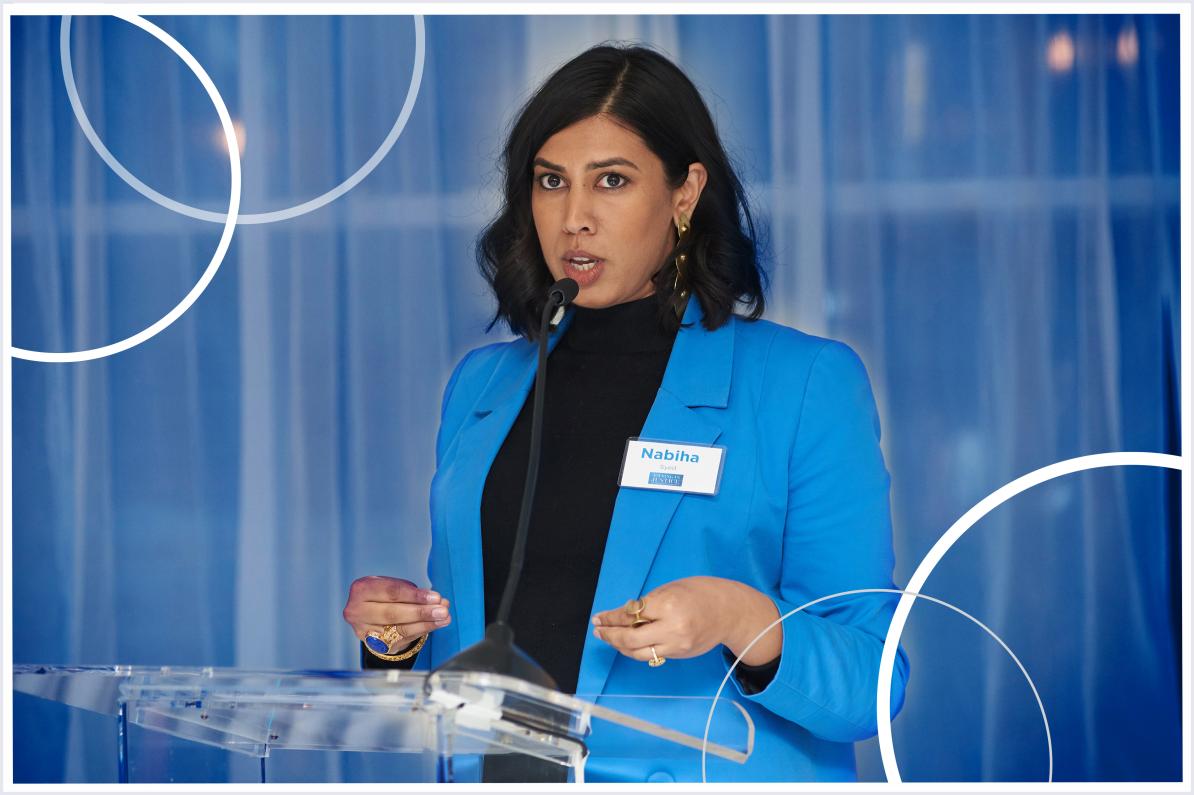 As CEO of a new investigative journalism nonprofit called The Markup, Nabiha Syed occupies a prominent position on the front lines of one of Washington's biggest policy concerns: Big Tech. The award-winning online news outlet's motto—popular these days in Washington policymaking circles—is: "Big Tech Is Watching You. We Are Watching Big Tech."
Syed, 37, has already proven the impact The Markup can have by applying data-intensive investigative journalism to expose the practices of technology behemoths like Facebook, Amazon, and Twitter.
When Sen. Ron Wyden introduced the Algorithmic Accountability Act of 2022 last February, the Oregon Democrat cited The Markup's investigation into "poorly designed mortgage-approval algorithms that inexplicably denied loans to applicants."
To read the full profile, visit here.
ABOUT CHANGEMAKERS
The Johns Hopkins Changemakers Profile is a monthly feature spotlighting the impact of Johns Hopkins alumni in positions of influence in Washington, D.C. policymaking circles.